Play Pod Den Orange + Sets of Curtains
PRODUCT DESCRIPTION
Arch shaped canopy with wooden frame creates a wonderfully cosy indoor den. Frame is freestanding and easy to move if need be. Available with two pairs of curtains, to hang front and back, one pair, or without curtains. Curtains are removable. Canopy fabrics are made from polyester and can be wiped clean. Co-ordinates well with the Room Scenes furniture range.
Product Features

Dimensions: Dim : L/D/H 180 x 120 x 120cm
Age:


Made of Quality Wood
Create natural spaces with wooden educational products to inspire and delight the young mind.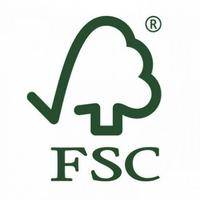 All wood sourced from FSC and sustainable sources
We care about the environment and take an ethical and responsible approach to the products we sell.
RETURNS
Damage and Returns
If you wish to return any items please inform us within 7 days of receiving goods, you have 14 days to return the goods to EASE. All goods must be returned by the customer, Products must be in perfect condition in origional packaging. When the goods are checked your account will be credited the amount of the product as per the invoice. 


PLEASE NOTE: All returns are the responsibility of the customer until checked into stock. 
There are numerous online couriers eg http://www.parceldirect.ie/ and An post who will arrange collection and delivery of the goods, we are happy to help you find a courier if you are having difficulty. It is very important you package the goods well to ensure safe delivery to our factory in Knocktopher
The company must be advised on any damaged goods within 5 days of delivery
Our Address is EASE Ltd, Barrettstown, Knocktopher R95 YA43 .