Heuristic play wooden starter set
PRODUCT DESCRIPTION
Heuristic play is a wonderful opportunity to capitalise on toddlers' curiosity about the objects that make up the world around them. The resources which make up this set are not be the kinds of objects traditionally thought of as toys for young children but they provide equally valuable opportunities for extending children's learning. There is no right and wrong way to play with Heuristic resources so everyone's ideas are equally valid and worthwhile. The open ended nature of the resources means that all toddlers can explore and investigate in their own way, applying their own creative ideas and building on their own experiences.
This large set of 63 beechwood pieces includes the following resources and a large drawstring bag to hold the components when not in use. Suitable from 10 mths.

Made of Quality Wood
Create natural spaces with wooden educational products to inspire and delight the young mind.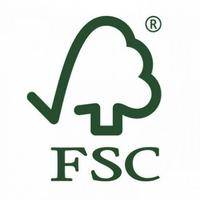 All wood sourced from FSC and sustainable sources
We care about the environment and take an ethical and responsible approach to the products we sell.
RETURNS
Damage and Returns
If you wish to return any items please inform us within 7 days of receiving goods, you have 14 days to return the goods to EASE. All goods must be returned by the customer, Products must be in perfect condition in origional packaging. When the goods are checked your account will be credited the amount of the product as per the invoice. 


PLEASE NOTE: All returns are the responsibility of the customer until checked into stock. 
There are numerous online couriers eg http://www.parceldirect.ie/ and An post who will arrange collection and delivery of the goods, we are happy to help you find a courier if you are having difficulty. It is very important you package the goods well to ensure safe delivery to our factory in Knocktopher
The company must be advised on any damaged goods within 5 days of delivery
Our Address is EASE Ltd, Barrettstown, Knocktopher R95 YA43 .