Translucent Construction Polydron 64pcs
PRODUCT DESCRIPTION
Magnetic Polydron is a fantastic education resource and this translucent version is ideal for use on light panels or with torches. Create stunning 2D and 3D shapes on a lightbox.
This 64 piece set contains 24 squares and 40 equilateral triangles and comes with a poster to guide and initiate play.
Made from super tough, engineering grade MABS, which is extremely durable.
The clear colours create stunning models and colour contrast within models.
Open frame pieces allow you to see inside.
All pieces are magnetic.
Square measures 6 x 6cm (2.4 x 2.4 inches).
Product Features

Dimensions: Square measures: 6 x 6cm
Age: 3+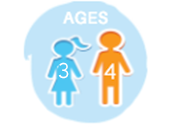 Age Range 3 - 4 yrs
This range supports children from 3-4 years, whatever stage of development may be. These are versatile resources that are developmentally aligned.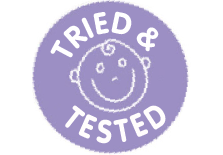 Age Appropriate Resource
Resources are age appropriate, developmentally aligned resources you can reply upon. Tried and tested to ensure it meets your educational needs and standards.
RETURNS
Damage and Returns
If you wish to return any items please inform us within 7 days of receiving goods, you have 14 days to return the goods to EASE. All goods must be returned by the customer, Products must be in perfect condition in origional packaging. When the goods are checked your account will be credited the amount of the product as per the invoice. 


PLEASE NOTE: All returns are the responsibility of the customer until checked into stock. 
There are numerous online couriers eg http://www.parceldirect.ie/ and An post who will arrange collection and delivery of the goods, we are happy to help you find a courier if you are having difficulty. It is very important you package the goods well to ensure safe delivery to our factory in Knocktopher
The company must be advised on any damaged goods within 5 days of delivery
Our Address is EASE Ltd, Barrettstown, Knocktopher R95 YA43 .